Friendly Staff. Beautiful Smiles. Welcoming Environment.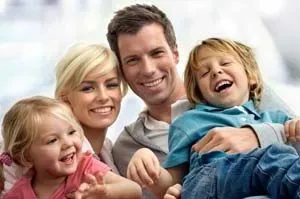 Mission Statement:
We strive to provide the highest quality dentistry in a caring environment that is nurturing to our patients and ourselves. We hold ourselves accountable to the standards of excellence in our dental community.
Our office has provided compassionate, caring dental treatment to the people of Carlsbad for the past 30 years. We work tirelessly to ensure each visit with us is an enjoyable experience. Young children through great-grandparents feel comfortable in our office due to the genuine interest our staff conveys to each and every patient. Using the newest technology ranging from digital x-rays to televisions on the ceilings, our office provides a comforting experience to patients while we create the healthy smiles each of us deserve.
We'll Provide You With That Winning Smile!
Proudly serving: Carlsbad, Oceanside, Vista, North County